SQ Fire 50, the "impactile" target
for precision shooting at 50 meters
Training and competition targets for riflemen
Improve your
performance

with

moderns

et

easy-to-implement

targets
From a user interface, select the standard cardboard that you have mounted on your target and control your training sessions with your fingertips.
SQ Fire 50 is a unique target for all riflemen at 50 meters, for training, leisure and competition. This is designed for the
rifle disciplines at 22 LR. The only target suitable for all shooters thanks to its robustness and bullet recovery system!
SQ Fire 50 can also be set up for recreational 50m pistols!
Ready to use and easy to implement, it is easily interchangeable and repairable by anyone and not expensive!
It has an accuracy greater than half a tenth of a point on the entire board and advanced technology protected by 4 international patents filed by Sport Quantum and CEA LIST (Laboratory for Integration of Systems and Technology).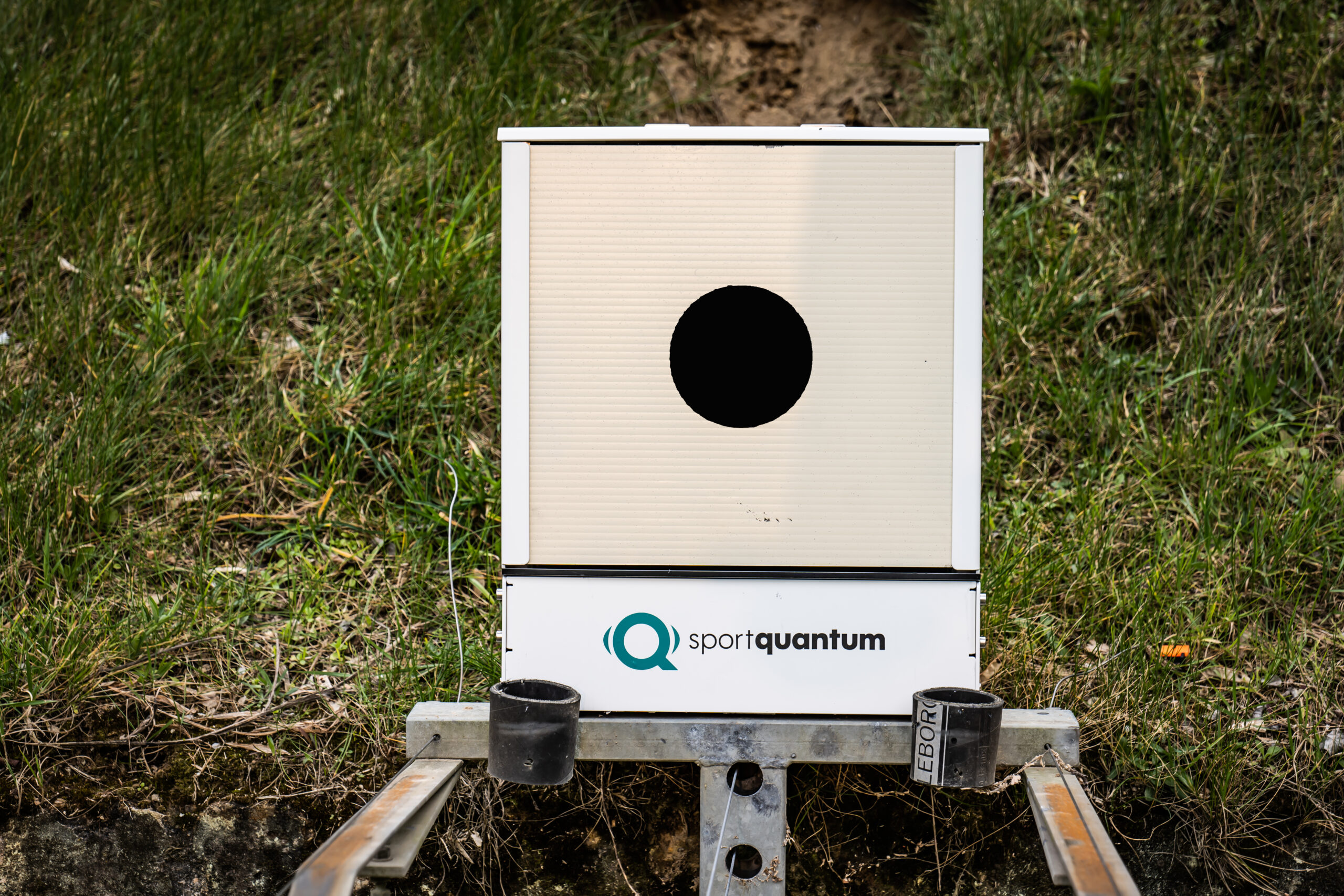 Recreational shooter or competitor, SQ Fire 50 will be
your fun partner

in training and competition
SQ Fire 50
Fonctionnalities
The user interface allows the choice of arms, activity, or customization and can be useful for progress and scores analysis.
Training tools
Speed ​​shot Cardboard variant:
-ISSF cards for 50 meter disciplines
-C50 central box
General
Language customization (English, French, German, Russian, Italian, Spanish, Norwegian, Czech)
Target display
End of match settings (2 modes)
App lock
Measurement accuracy in accordance with ISSF regulations
Software including training and match modules according to ISSF rules
Compatible with SynQro software for competition management
Display of scores in real time to 1/10th of a point or to the whole point
Display of the number of flies
Display of the series and possibility of going back on its scores
Display of shot timing (total and time between shots)
Calculation and display of grouping and dispersion, corrections on the weapon
Saving and exporting cards and match sheets in PDF or CSV format.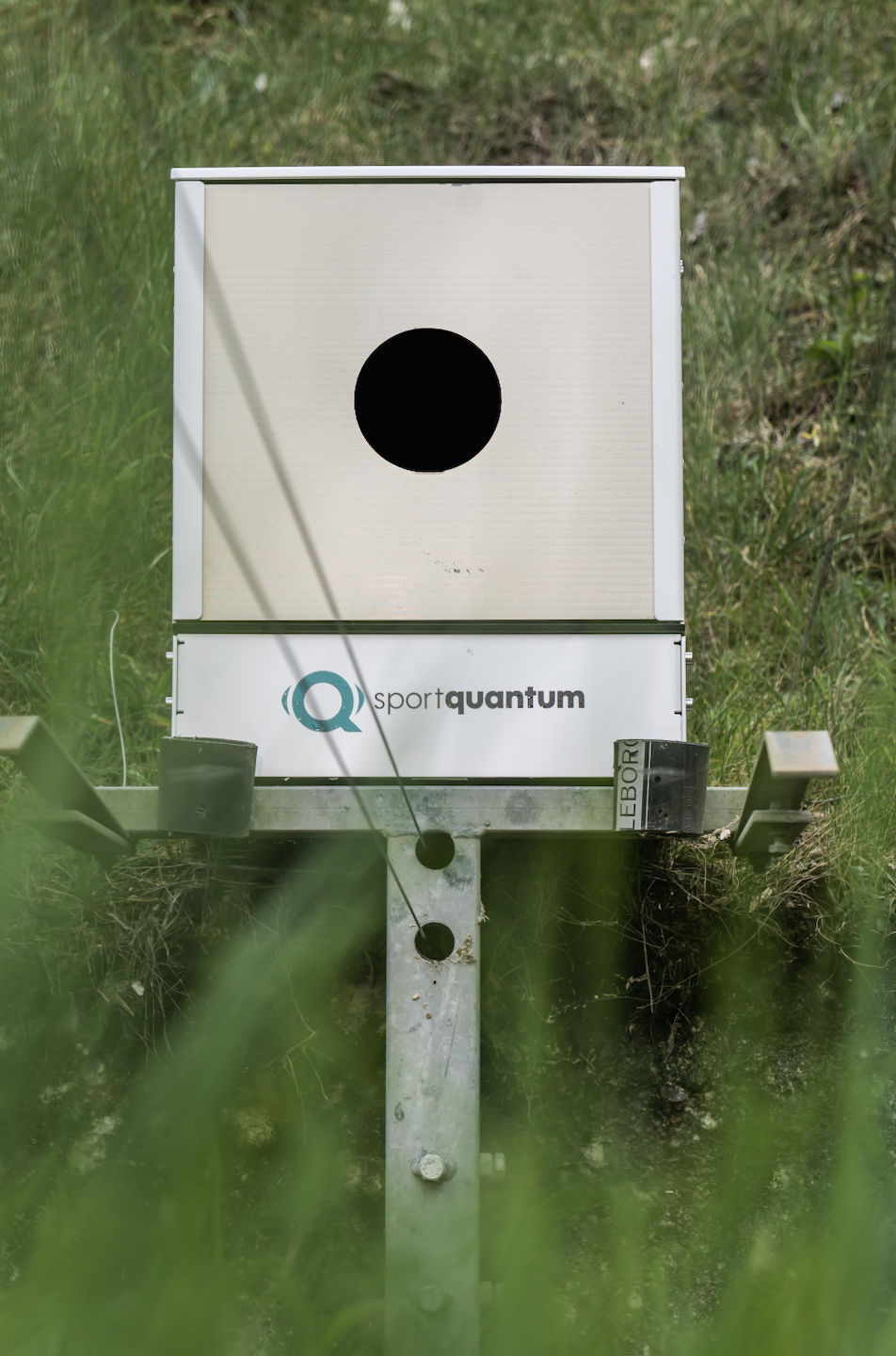 Sport Quantum

Technology

Sport Quantum and the CEA LIST (Laboratory for Integration of Systems and Technology) have developed real-time impact localization technology with:
A plate measuring the position of the shots,
Pinpoint the impact very precisely,
Results displayed on the user interface wired to the SQ Fire target.
SQ Fire 50 is robust, easy to install and simple to maintain
Power supply
The operating temperature is between 0°C and 40°C and its storage temperature is between -20°C and 50°C. In the event of non-use during the winter period, we recommend storage inside a building.
Connexion
Target Ethernet / UI connection for immediate performance feedback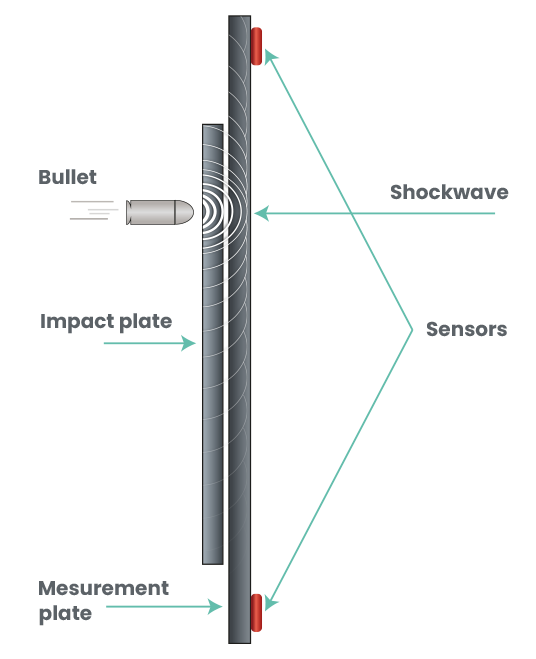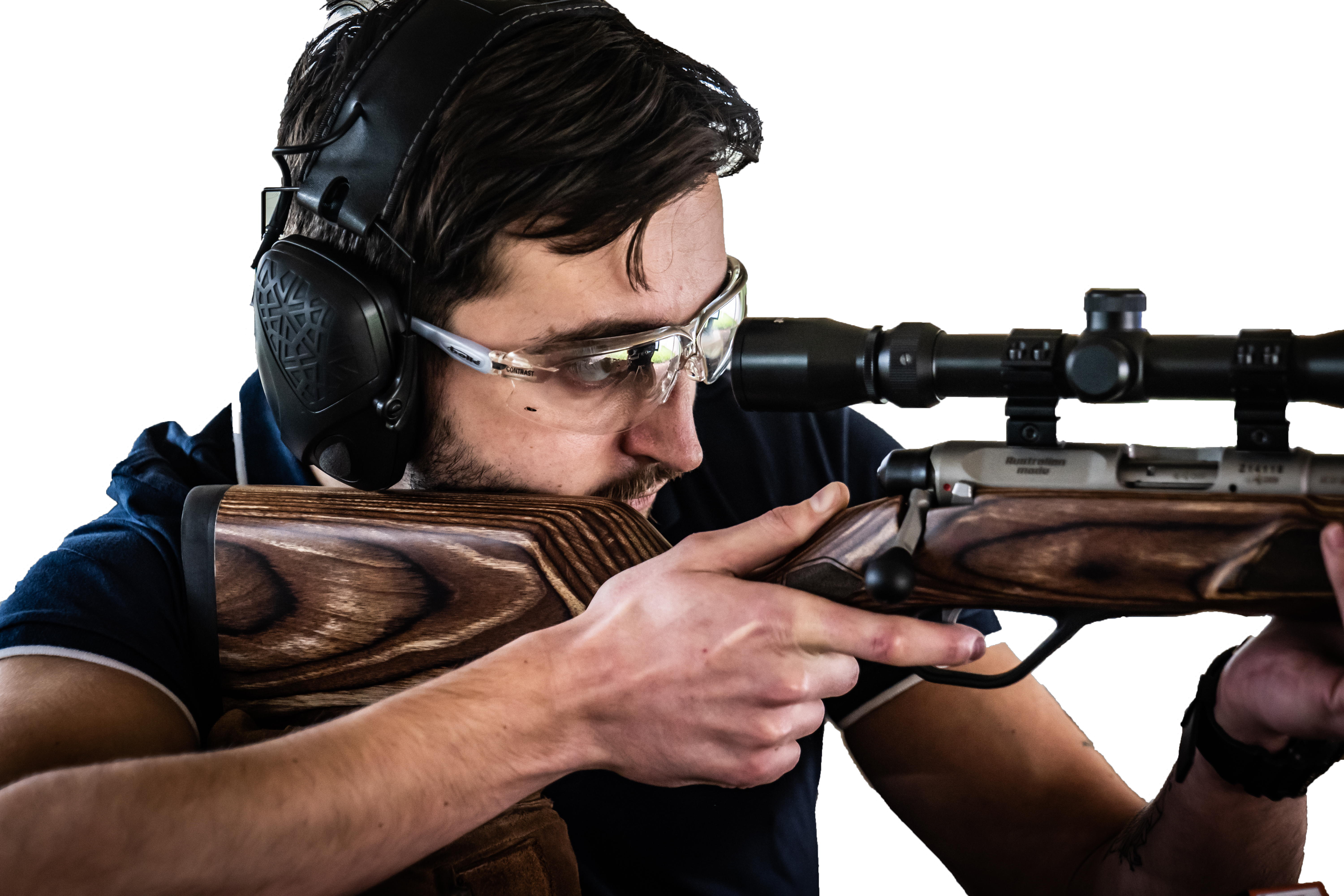 Shooting distance
Target designed for shooting at 50 meters
Pellets recovery
Bullet collection tray (slag and bullet dust).
Consumable
– C50 central polycarbonate boxes,
– 50m ISSF cards
Calibers
22 LR
Strong
Target possessing extreme robustness
Installation
Power supply
–
targets
: Power supply 30 Watt via POE, (Power Of Internet)
Dimensions : 500 mm x 395 mm x 252 mm
Weight : 15 kg
Hanging the target: bracket provided on a flat wall
Shooting card holding system
–
user interface
: battery power supply / USB cable / PoE
Dimensions
:
243 mm x 163 mm x 9 mm
10 pouces (Android)
Weight :
540 g
SQ-App application preconfigured and paired with the target
Guarantee
2 years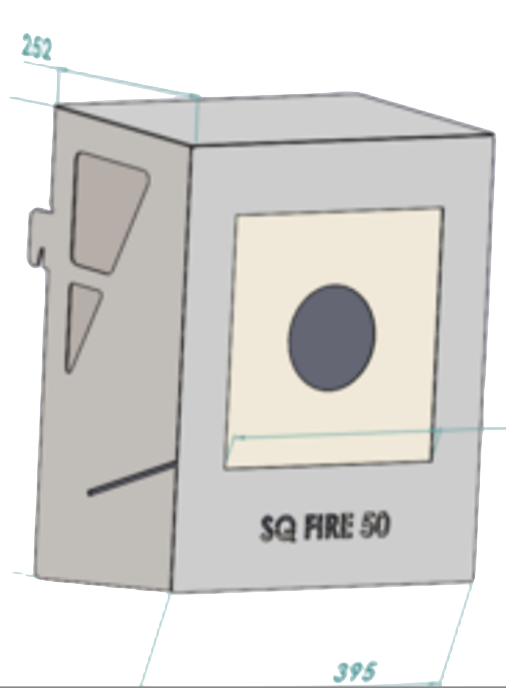 The SQ50 Interactive Target is delivered ready to use, with:
Consumables
Easily interchangeable polycarbonate cards
availables options
Heavy-duty floorstand support
SynQro: Management system for shooting ranges and official competitions

Multimedia options (internet or wifi):
-TV or video projector for match organization
-Printer to print game sheets
-Multi TV box for competition matches
SynQro
Managing system for Shooting range and official competitions
SynQro supervision system features:
Stand-alone organization of official competitions, thanks to a simple and intuitive software
Real-time management of shooting activities, Live projection on screen. Dynamic, attractive and interactive training
Trainings
supervision of the shooting range from a central computer
distribution of activities for: one target, one group of targets, several groups of targets
export results for all activities, PDF and/or CSV format
Official Competitions
import a list of participants
Control all targets from a computer
centralized management of all parameters, according to ISSF standards or personalized choices (number of series, number of shots, test time, match time, target settings, etc.)
management of the competition in all its phases
Management of exceptions and unforeseen events (change of target, penalties, arbitrary decisions, etc.)
Share of results on a large screen (TV screen and/or projector)
export of competition results: match sheets, results in CSV format for integration into databases
Configuring SynQro supervision:
WiFi network with high router
performance Optional Ethernet cable (star network)