PanoramiQ, the target for compressed air pistols at 10 meters
Target speed
Improve your
speed shooting

performance

with a

PanoramiQ

target
From a user interface, choose the target you want to display on your PanoramiQ and control your training sessions at your fingertips.
PanoramiQ is a unique target for speed shooting at 10 meters, for initiation, training, leisure and competition. Shoot with real 4.5 mm pellets on a led screen!
PanoramiQ is suitable for both pistols at 10 meters and pistols wishing to prepare for Olympic Speed ​​at 25 meters.
Ready to use, it has greater accuracy than half a tenth of a point on the entire impact plate and advanced technology protected by 6 international patents filed by Sport Quantum and CEA LIST (Laboratory for Integration of Systems and Technology).

Novice, recreational shooter or competitor, PanoramiQ will be
your fun partner
for training and competition
The piloting user interface allows the choice of activity, customization, levels, etc… and can be used for progress and scores analysis.
Training tools
Speed ​​shot Cardboard variant:
– ISSF cards for the 10-meter speed disciplines
– Card VO (Olympic Speed) at 10m
General
Language customization (English, French, German, Russian, Italian, Spanish, Norwegian, Czech)
Target display
Target distance setting (from 3 to 15 meters) Inactivity time setting
App display
End of match settings (2 modes)
App lock
Precision shooting
All disciplines ISSF 10 meters:
– FFTIR
– FFGT
Can be used in training or competition mode.
Cards from different federations:
– ISSF
– England
– Denmark / Sweden
– Norway
– UFOLEP
Cardboard variant:
– Basic
– Target entry from above and below
– Shooting area
– Blurred target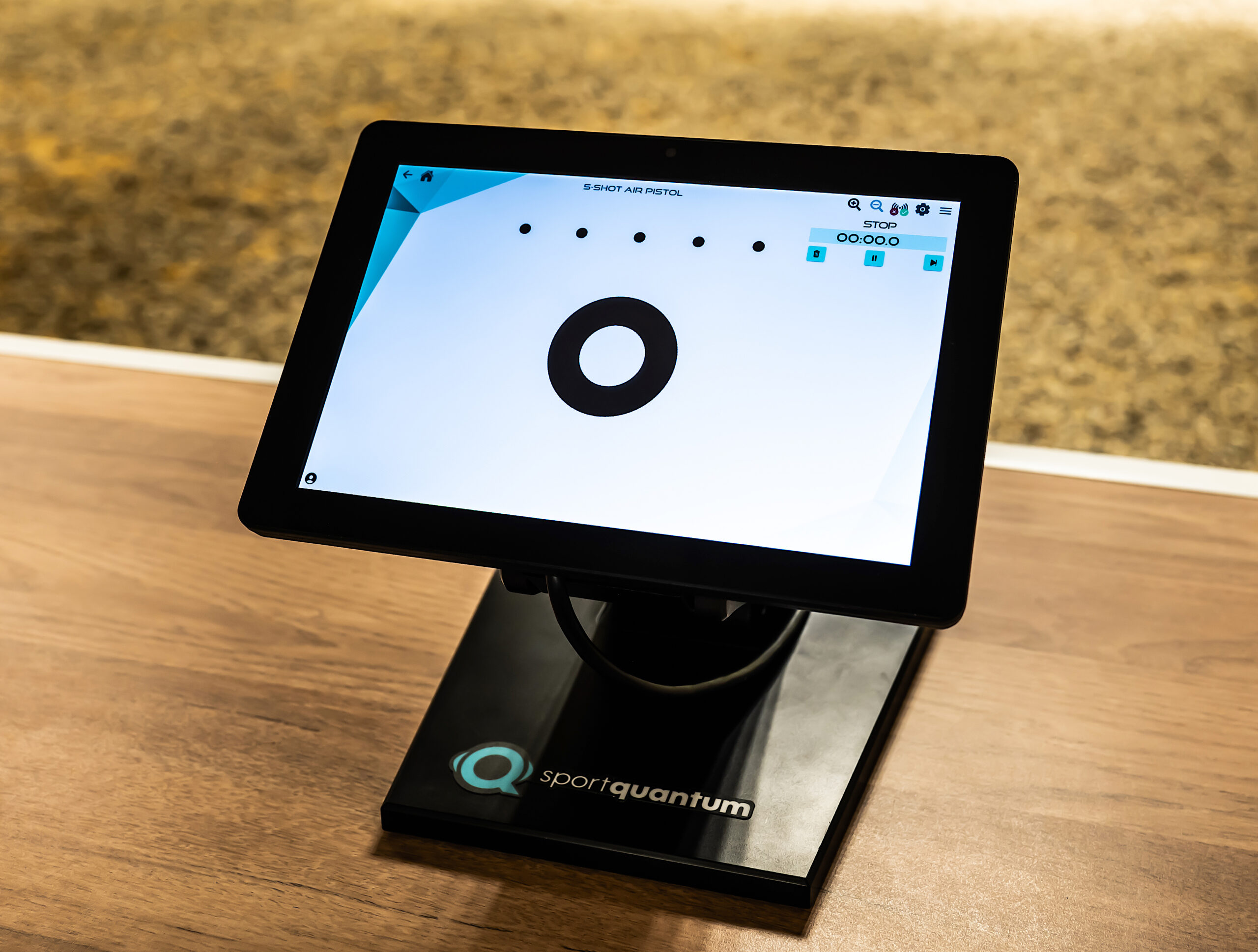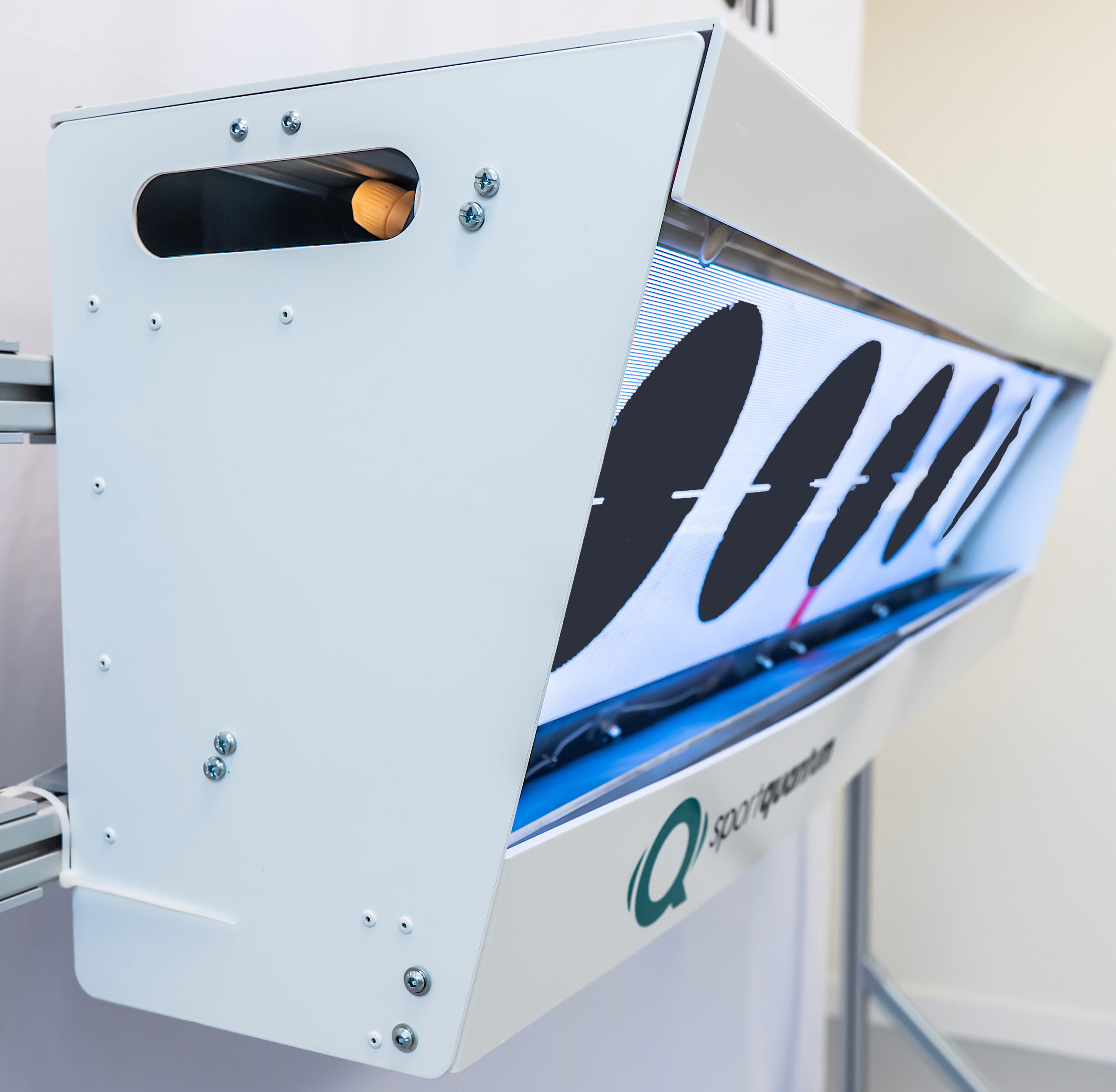 PanoramiQ

technology

Sport Quantum and the CEA LIST (Laboratory for Integration of Systems and Technology) have developed real-time impact localization technology with:
A 1600 x 320 LED display with 2mm Pitch Pixels
A plate for measuring the position of shots in 1 680 x 450
Piezoelectric sensors measuring the shock waves caused by a projectile on a surface with very precise impact localisation
A chosen visual generated by a tablet app and displayed in real time on the target's screen
A measurement plate protected by an ultra-resistant polycarbonate overplate
Results are displayed on the user interface connected by wire or wifi to the PanoramiQ target
PanoramiQ is strong, easy to install and simple to maintain
Power supply
The operating temperature is between 0°C and 40°C and its storage temperature is between -20°C and 50°C. The recommended caliber on this target is 4.5 mm with a shooting power of less than 7.5 Joules.
Connexion
Target Ethernet / UI connection for immediate performance feedback.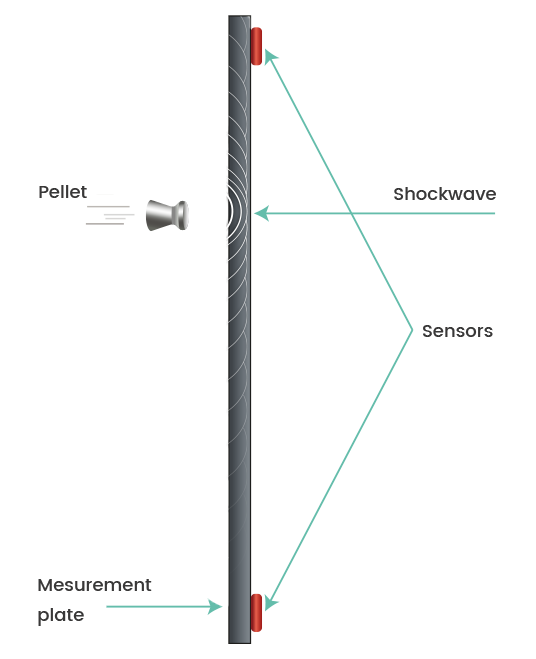 Shooting distance
Target designed for speed shooting at 10 meters Adaptive distance simulator from 3 to 15 meters.
Pellets recovery
Bullet recovery system.
Consumable
Overplate life: an average of 10,000 pistol shots and hit counter included on UI.
Maintenance
Regular cleaning for pellet dust
Emptying the pellet collection casing
Installation
Power supply
– Targets: Power supply 30 Watt via POE, (Power Of Internet)
Dimensions : 464 mm x 1690 mm x 364 mm Weight : 30 kg
Target attachment: bracket
Power supply and cables
– User interface : battery power supply / USB cable / PoE
Dimensions : 243 mm x 163 mm x 9 mm
10 inches (Android) Weight : 540 g
SQ-App application preconfigured and paired with the target
Guarantee
2 years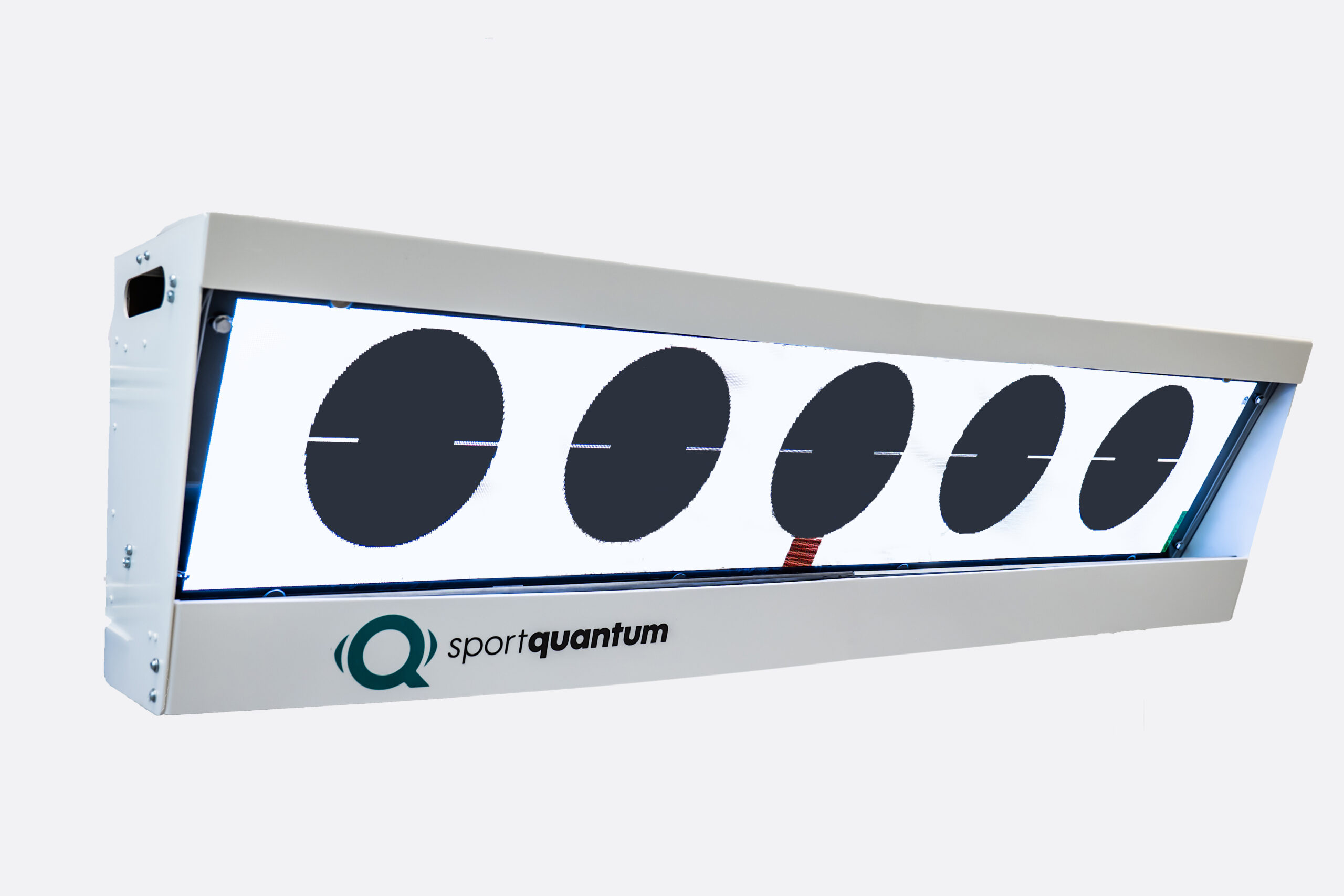 Floor-mounted
or wall-mounted
PanoramiQ is delivered ready-to-use, with :
Consumables
Affordable and easily interchangeable top plate for high durability
Availables options
Rotating support with anti-theft cable for the control tablet
10'' POE control tablet for Ethernet connection (delivered with tablet support)
Floor or Wall mounted with brackets
Automatic communication :
-Wifi (Power Wifi)
-Ethernet cabling with SynQro
SynQro: Management system for shooting ranges and official competitions
-TV 100''
–Printer
– Multi TV Box
-Knight's bar, 40×40

SynQro
Managing system for Shooting range and official competitions
SynQro supervision system features:
Stand-alone organization of official competitions, thanks to a simple and intuitive software
Real-time management of shooting activities, Live projection on screen. Dynamic, attractive and interactive training
Trainings
Supervision of the shooting range from a central computer
Distribution of activities for: one target, one group of targets, several groups of targets
Export results for all activities, PDF and/or CSV format
Official Competitions
Import a list of participants
Control all targets from a computer
Centralized management of all parameters, according to ISSF standards or personalized choices (number of series, number of shots, test time, match time, target settings, etc.)
Management of the competition in all its phases
Management of exceptions and unforeseen events (change of target, penalties, arbitrary decisions, etc.)
Share of results on a large screen (TV screen and/or projector)
export of competition results: match sheets, results in CSV format for integration into databases
Configuring SynQro supervision:
WiFi network with high router
Performance Optional Ethernet cable (star network)