SQ10, the only target for all disciplines and all shooters.
SQ10 target
10-m compressed-air pistol and rifle
Standard 4.5-mm pellets
Scaling from 3 to 15 m
Supplied with tablet,
wireless connection.
Ready for shooting.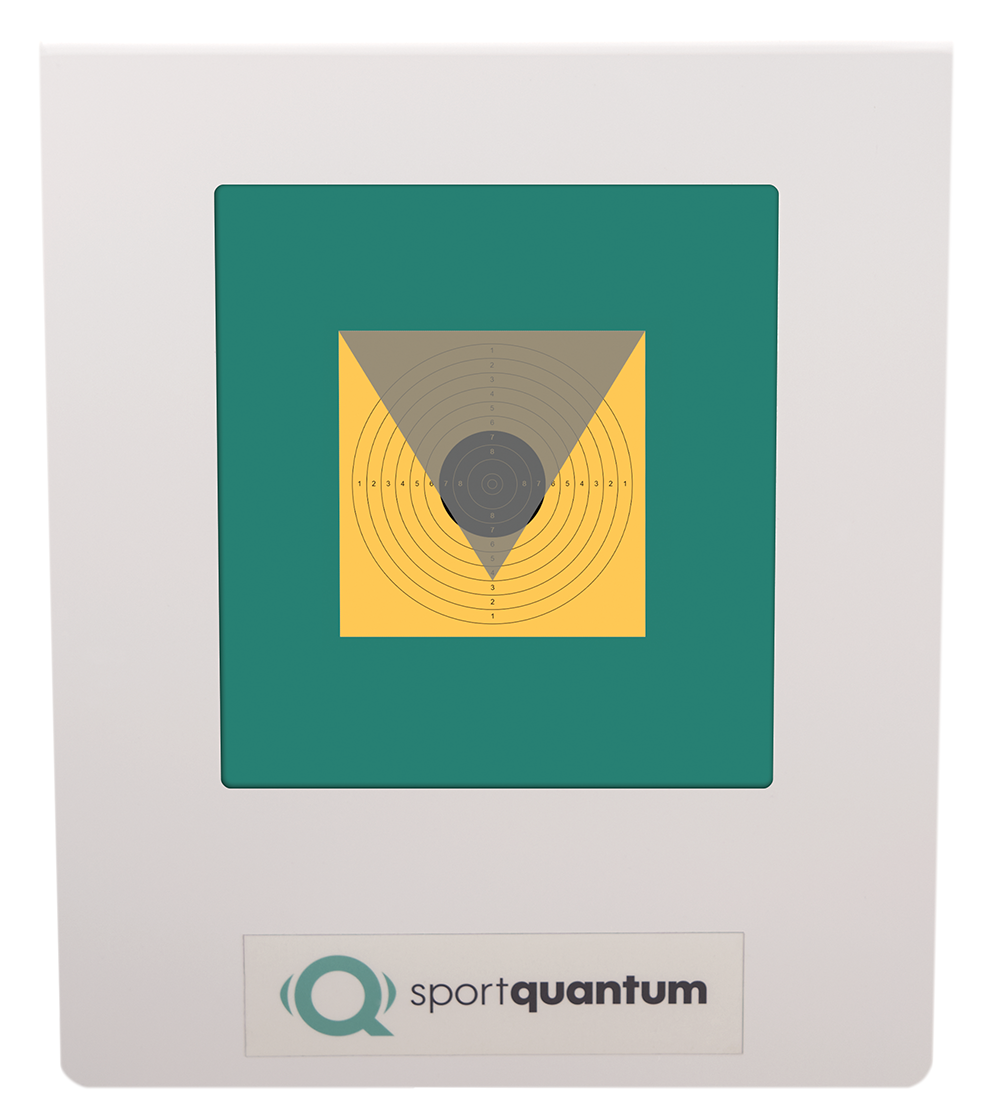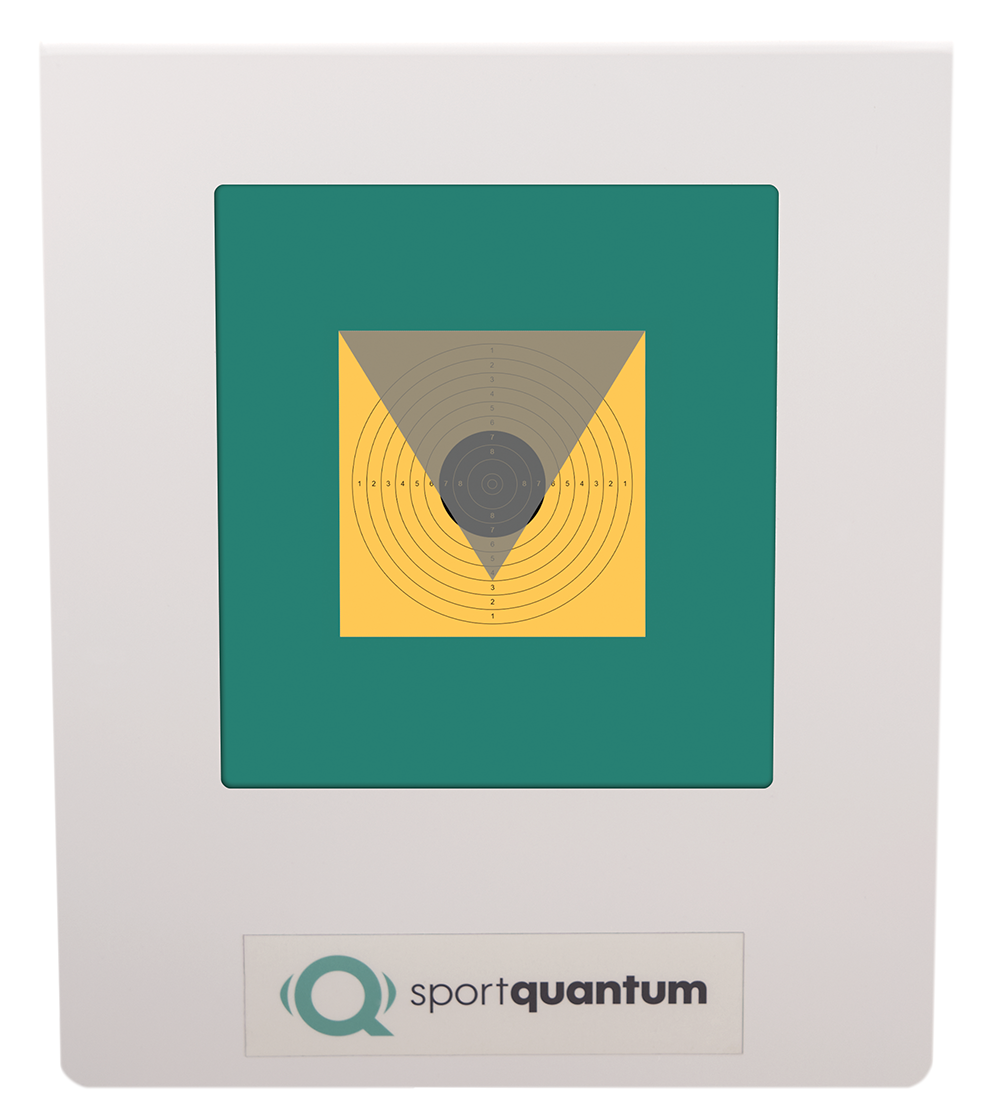 Club packs

Electronic targets for
clubs and competition
Supervision system for
ranges of 3 to 100 targets.
Competition,
training and
training games.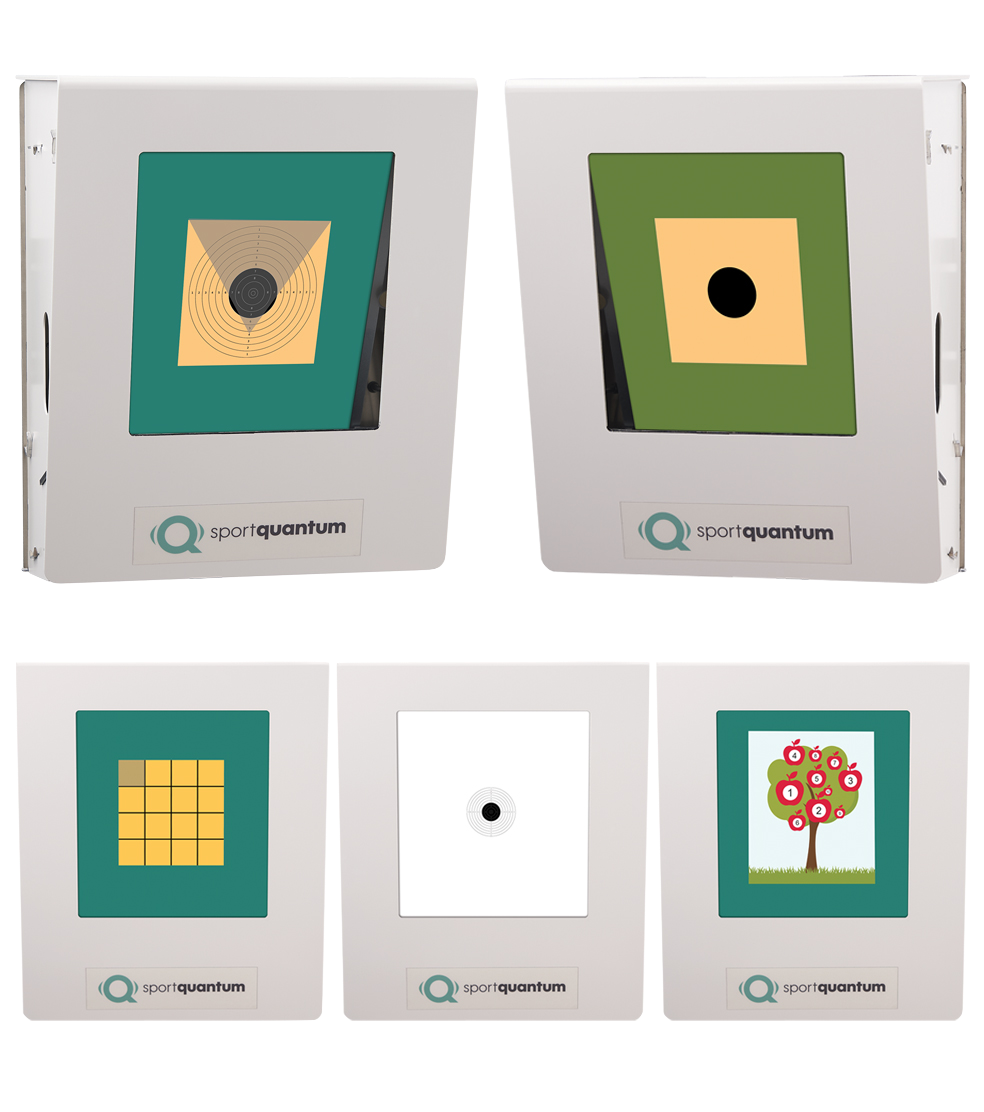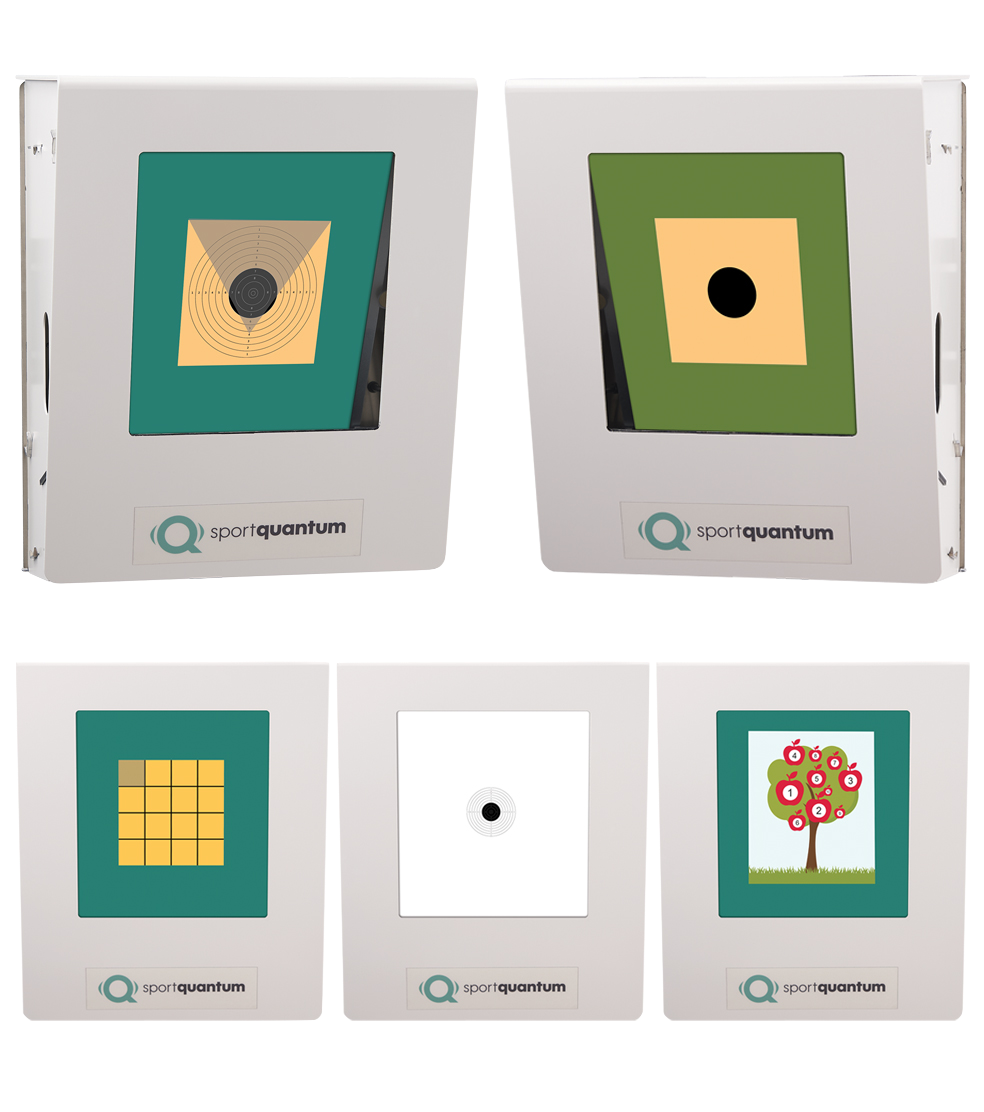 Lucas Kozeniesky
"For me, Sport Quantum provides a better training experience for athletes. Since the beginning of the pandemic, I have been able to train at home to be the best I can be. Day after day, with the games and drills on the target and the training tools built into the SQ10 target, I have been able to increase my ability to shoot stronger scores.
I think this system is important for the future of the sport because these targets are more than just points on the wall – they are a true personal trainer."
Lucas Kozeniesky, Olympic medalist in Tokyo

Team USA
Bernard Collot
"A radical technical innovation! Zero consumables, remote control, automated counting of course, change of target background from the firing point, to be tried urgently. TNV is a partner (and proud to be) of Sport Quantum."
Bernard Collot
Tir National de Versailles
Sylvain Monjaret
"I am writing this post to share my experience with Sport Quantum electronic targeting: installation in 5min, no fuss, we just have a cable to connect, the equipment works in Wifi. For the first use, the the application is simple and accessible to everyone. The 10-meter pistol shooting exercises are fun, I really liked the apple tree. In competition mode, you can choose the color of the backing plate, the target, etc … For my first time, what fun !!! "

Sylvain Monjaret
AS Tir Roissy
FRANCK BOYER
"I have heard and read various qualifiers about these targets, ranging from revolution to Tsunami … but all in a positive sense. […] The huge advantage of these targets is that they are usable by all, competitors and leisure, shooting schools will also find their account with technical training exercises and also games. There is no limit except that of the imagination of the designers … "

Franck Boyer
Sporting Club Briard Tir
OLIVIER BIANCHI
"We had the SPORT-QUANTUM target tested for a few days and the least we can say is that our young people from the shooting school were delighted. This target is very fun and it is difficult to put a end to training. We are constantly looking for fun to interest young people, we have found! "

Olivier Bianchi
OLIVIER BERNIÈRE
"I set out in search of the ideal target: I wanted to find a system which allows the visualization of the results, but also targets specific to certain training exercises and which is versatile. It is at this point that I I discovered the concept of the Sport Quantum target. Finally I had the product I needed. "

Olivier Bernière
Société de Tir de Castelnaudary
SQ10 – INTERACTIVE TARGET FOR 10M RIFLES AND PISTOLS
Sport Quantum's unique technology accurately captures the impact of pellets on the polycarbonate plate that protects the screen. The targets are controlled by the wirelessly connected tablet. Impacts are displayed in real time. Training and competition performances are recorded and shared.
 FEATURES
Interactive electronic target with high brightness display
Plate with piezoelectric sensors and polycarbonate protective cover
For 4.5mm diabolos, pistols and rifles 3 to 7.5 joules (Olympic standard)
10m distance simulator from 3 meters
Drawer for pellet recovery
Control panel included
Automatic wireless connection between the target and the tablet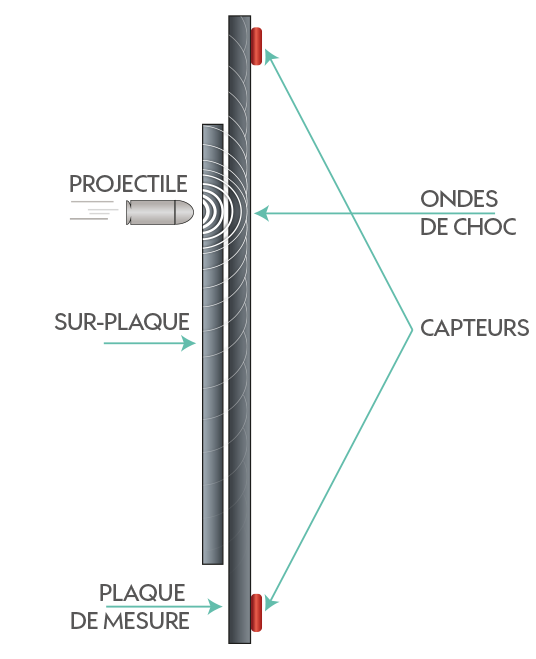 BENEFITS : INTERACTIVE TARGET FOR ALL SPORT SHOOTERS
Universal
The SQ10 allows to choose in one click between all standard ISSF targets for 10m rifle and pistol. The color and brightness parameters are adjustable and allow to adapt to the environment of the range and the competition. The target is approved for competition by the French Federation FFTir and approvals are pending in several other shooting sports federations. The exercise library designed by experienced trainers and competitors offers numerous training programs for competition. The interactive target allows the use of unique preparation visuals, fixed or mobile.
The fun targets (gong, apple tree, random targets, moving target…) allow you to have fun alone or with others, whether you are a beginner or a competitor.
All the exercises and games are customizable to fit the level and objectives of each shooter as well as the program of each trainer.
The robustness of the SQ10 is confirmed every day by the young people of the shooting schools.
Ready to shoot
Hang the SQ10 on the wall or put it on a tripod (optional), plug it in, turn on the tablet and shoot, all in minutes. Updates are regularly made to make it even more interactive. The interactive target does not require any consumables. Its maintenance is limited to greasing the protective plate and possibly replacing it every 10,000 shots, on average.
It connects automatically to its tablet and does not require an internet connection.
The assembly and disassembly of the SQ10 target takes only a few minutes and allows installation in multi-purpose rooms.
Modern and evolutionary
Sport Quantum has worked with the community of shooters, coaches and clubs to design a target that enables new shooting practices. The updates make it evolve towards more interactivity, both in the areas of training, competition and connected shooting.
The fun targets make Sport Shooting more attractive to newcomers to the clubs, especially young people.
Safe and respectful
The SQ10's inclined screen allows you to collect the pellets in its drawer, avoiding bounces. Forget the vacuum cleaner and have your pellets recycled by the specialized channels in your area.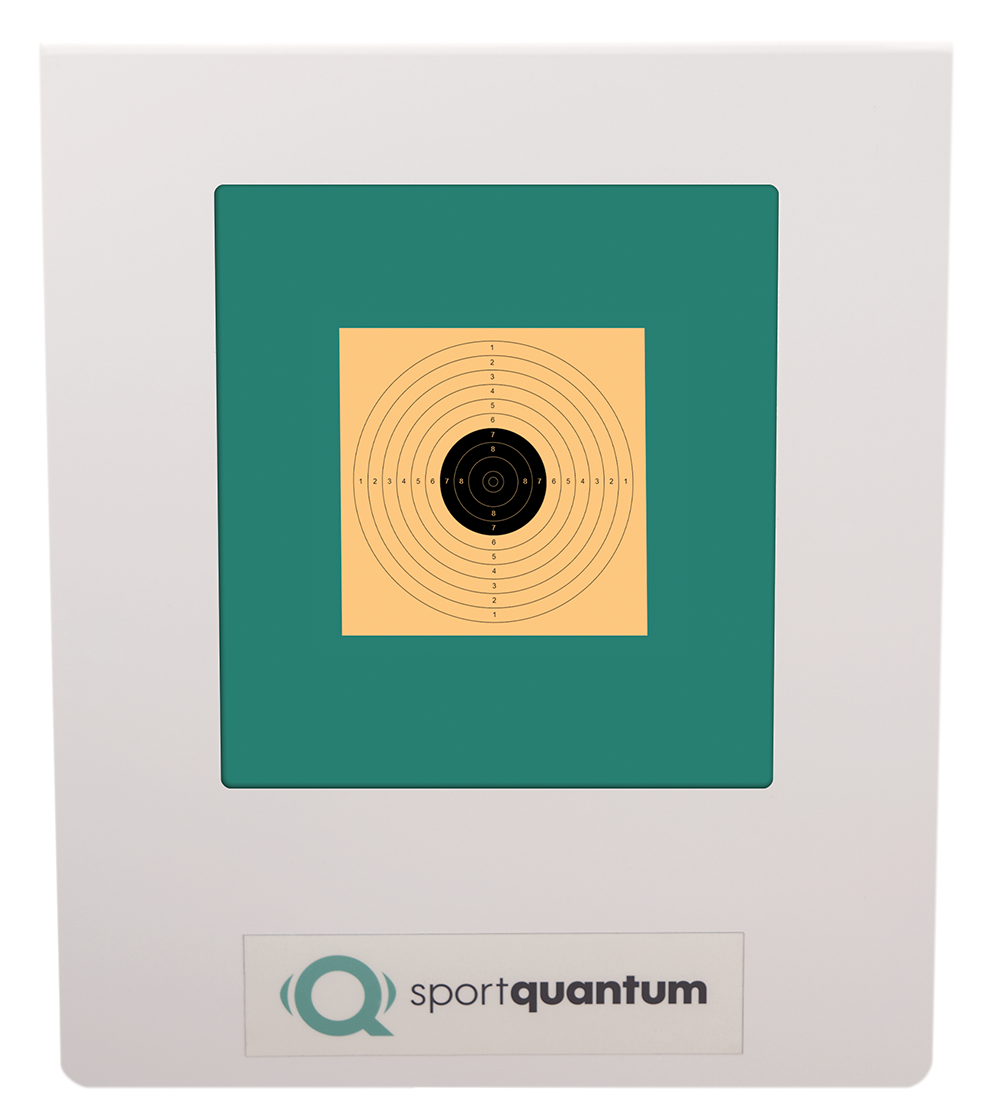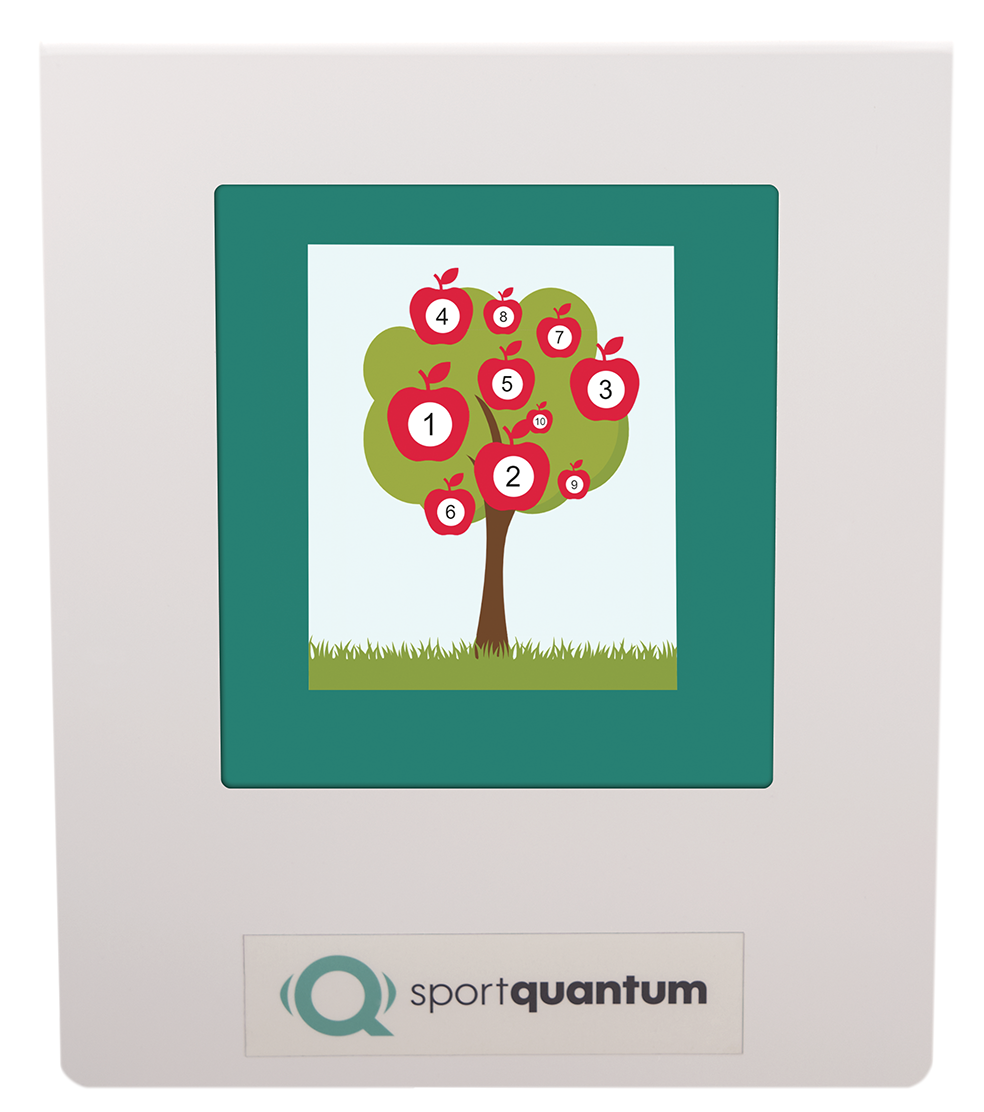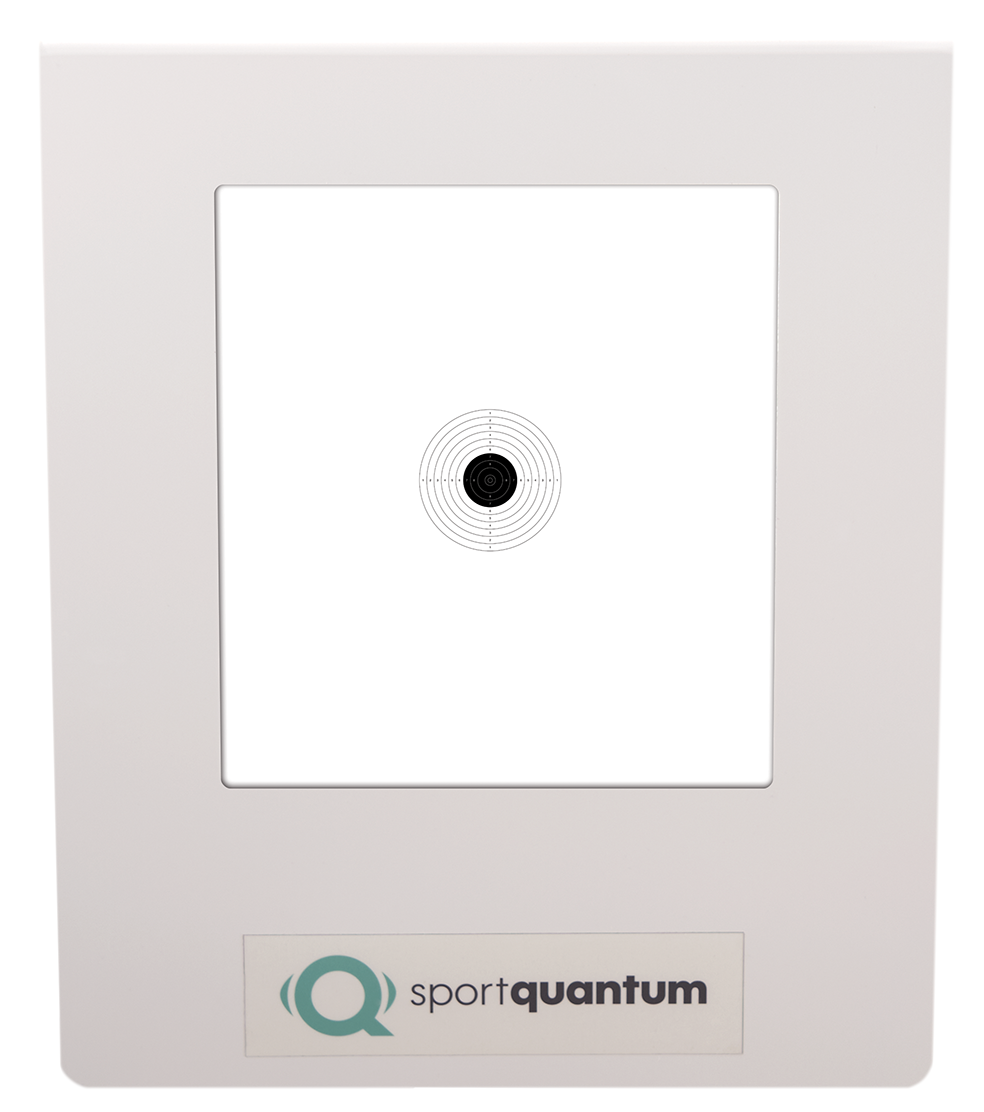 SQ10 FOR CLUBS
Rifle or pistol, training, competition, initiation or shooting school? The SQ10 target system, with its supervision system, allows you to transform in a few clicks your 10m range in order to adapt it to the immediate needs of the club.
FEATURES
Turnkey solution for shooting range equipment.

SQ10 targets connected to the range supervision system.

Supervision PC with SynQro software installed, ready to be connected to the range.

Wireless connection via the supplied Wifi router. Possibility of wired connection
(Ethernet), recommended for competitions.

Accompaniment to the installation, hotline support, evolutionary update of the targets, tablets and supervision system.

Possibility of grouping targets from several clubs in order to set up a competition.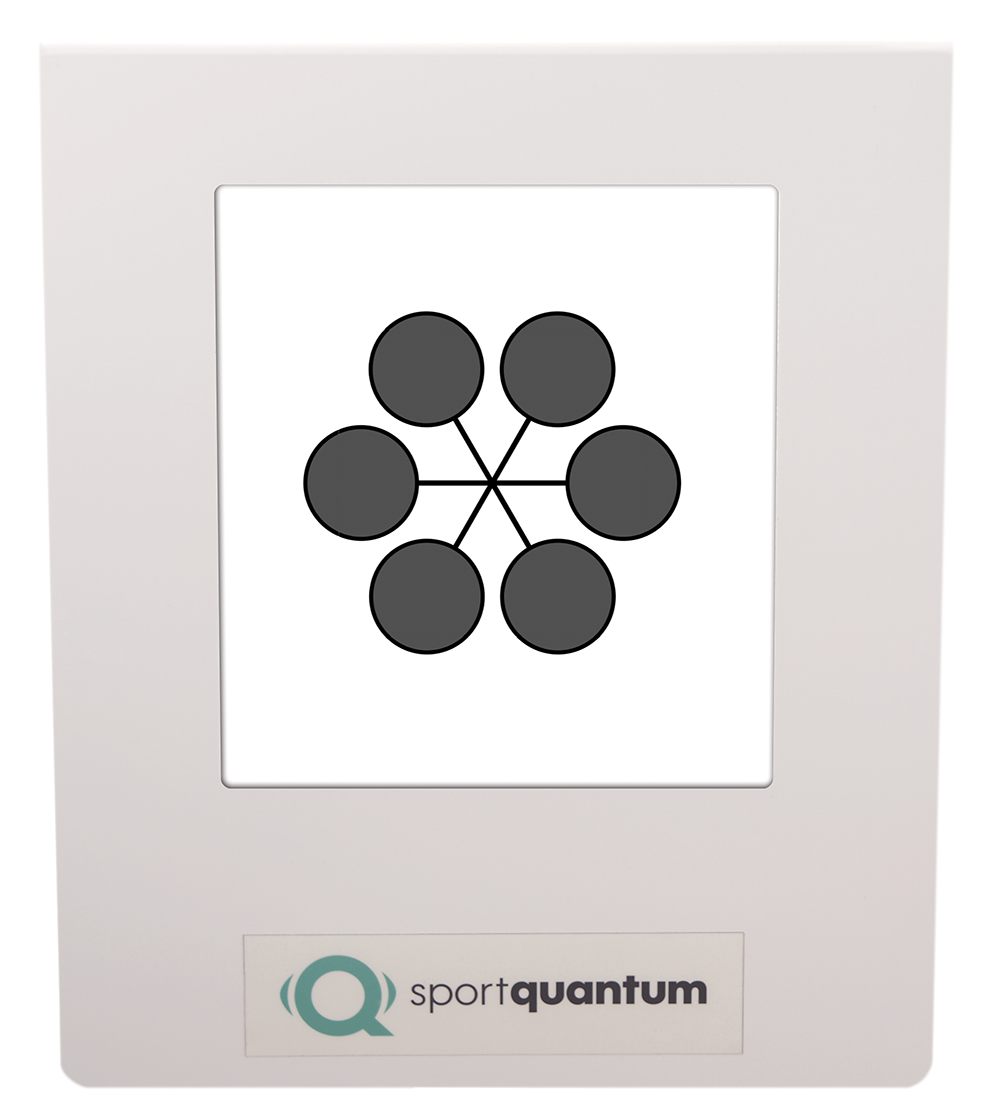 BENEFITS : MODULAR MULTI-PURPOSE TARGETING SYSTEM
A target for all practices and all 10m shooters
High level shooters, shooting schools, passionate shooters, pistol and rifle shooters: an interactive target system for all uses in club and competition.
Competition:

reliability, robustness and control
Simple and intuitive: match planning within reach of every club
Resilient: real-time shot recording
Projection of results on a large screen for spectators
Software in French and English
Saving of results and match sheets in PDF and CSV
The SQ10 target can be set up and dismantled in a few minutes and can therefore be installed in multi-purpose rooms.
Training:

support the champions of tomorrow
Real-time management of shooting activities on the range
Dynamic, attractive and interactive training sessions
Assignment of different activities to each shooting range
Saving of training session results (PDF and CSV)
Playful shooting

:

give your club some color
Recruiting young shooters through shooting games
Complement training with fun shooting sessions
Improve the interactivity of the training sessions thanks to multiplayer games